The industrial ceramics section successfully opened the annual meeting and pep rally of 2018
The industrial ceramics section of Shandong Guiyuan Advanced Ceramics Co. successfully opened the annual meeting and pep rally of 2018 on February 24. Our chairman Yin Shujian and vice general manager Wang Anying attended the meeting and listened to the relative attendances' statements, which included the front line salesmen, science and research managerial staff, and workers. Presided by our section manager Liang Jian, the meeting set its theme as "Gather mind and strength for a splendid future" in order to review our achievements made in 2017 and appear to the further efforts in the following 2018.
Our vice general manager Ms. Wang reviewed the work operation of 2017. In the last year, under the correct guidance of Mr. Yin, our industrial ceramic section has jointly overcome all the hardness, over fulfilled the targets and accomplished consecutively steady growth in sales.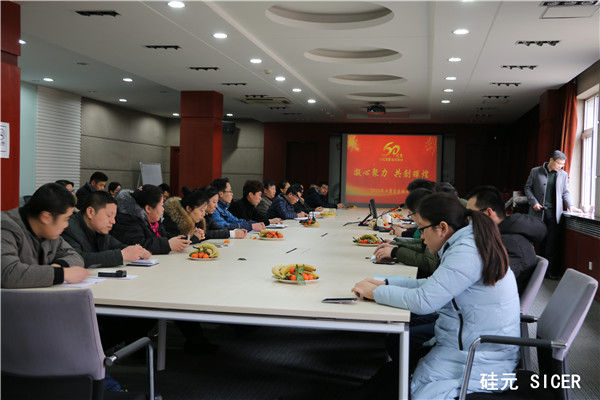 The application seminar and new products press conference of domestic ceramic dewatering components for high speed paper machine successfully held by our section has posed a significant impact home and abroad. The establishment and operation of our new manufacturing park has brought us to a new stage of improved technique, allocation and process. Ms. Wang also shared with us about her personal working experiences, inspiring everyone all around.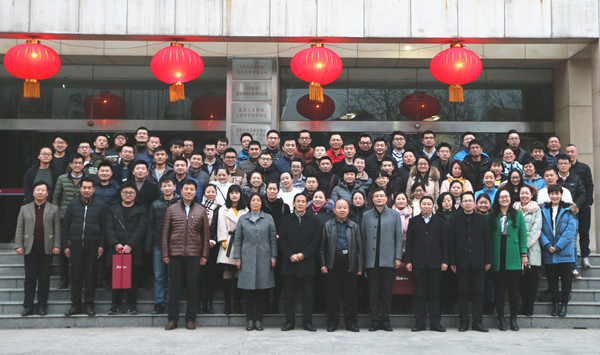 Afterwards, relevant personnel such as the salesmen, science and research managerial staff and workers all made their determination and commitment for the work in 2018.
After listening to all the reports made on the meeting, Mr. Yin expressed his confirmation for the work of our section and raised guidance and direction for the next year. He also shared his values about our company and demanded us all to bear in mind our mission and insist on innovation.
Looking forward to 2018, we will not forget the original intention, continue to move forward, concentrate on, and create a splendid future!